June 6, 2022
Focus on 'Real Solutions to Real Issues' Leads to Meaningful Innovation of Roofing Products at SGI
---
Image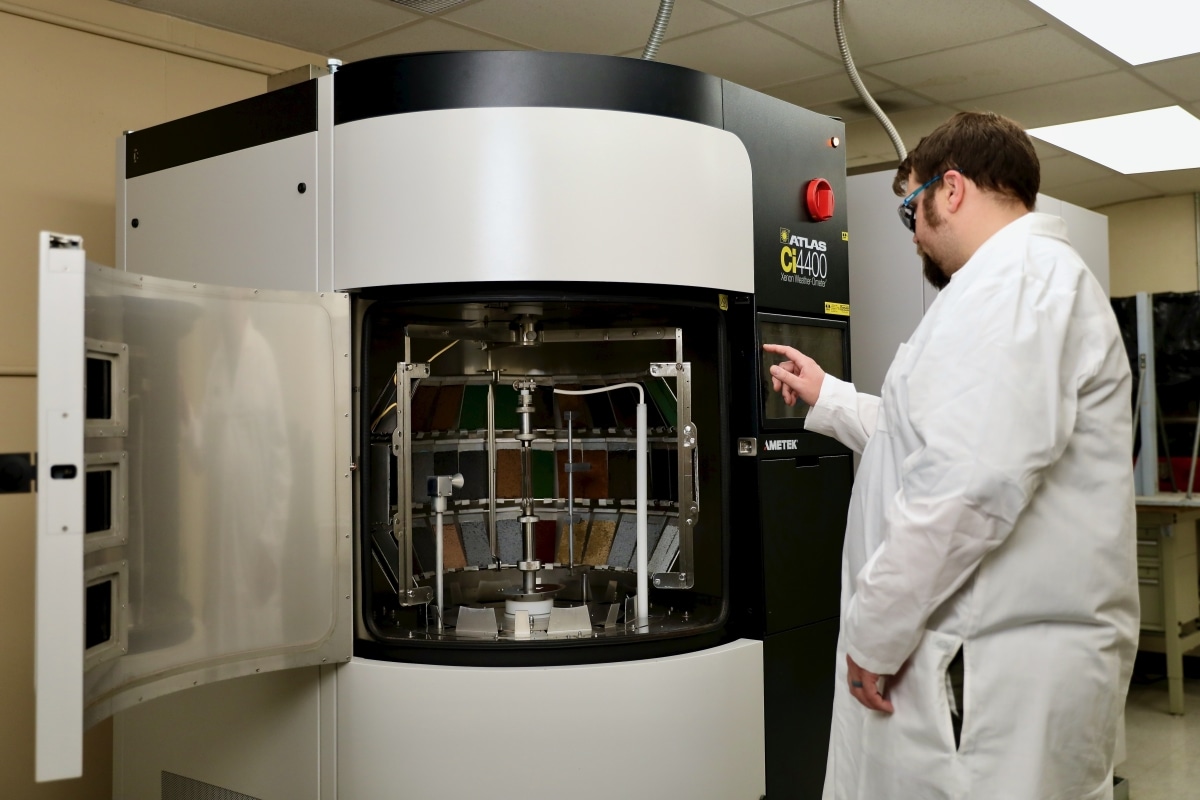 SGI Senior Director, Research and Development, Daniel Rardon, PhD, leads his team of scientists and technical specialists with a small, but mighty conviction as they develop and refine roofing products for asphalt shingle manufacturers: innovations should provide real solutions to real issues.
That conviction, coupled with dedication to collaborating with customers as extensions of their teams, has helped SGI continue to meaningfully evolve its line of roofing products over the years.
"We try to focus on real solutions for real issues. There are issues that have been out there since asphalt shingles have been in existence," explained Rardon. "With our Aqueous Post Treatment technology, we've been able to solve a problem for our customers that has been there for decades."
One of these problems relates to application of petroleum-based oil to roofing granules – a longstanding industry-wide practice and final step in the manufacture of roofing granules. Mobile fractions of the asphalt can cause staining of shingles during bundling for storage and transport. The use of oil does nothing to limit this staining and may even exacerbate it. While temporary, Rardon said the "staining" presents itself inconsistently across a roof, which is never the desired aesthetic sought by homeowners – and something homeowners shouldn't have to live with, even briefly.
"It was to the point where they just lived with it. Now, the customer is seeing that they don't need to live with it due to some really advanced new post-treatment technology we developed."
In addition to advancing post-treatment technology for roofing granules, Rardon pointed to SGI's solar reflective granules as another meaningful innovation in the roofing space.
"One of the areas of great innovation for us has been in the area of solar reflective products. The old technology that had been around for a while just wasn't cutting it in the field. We changed the game with our Generation 2 reflective product a few years back," he said.
SGI's solar reflective roofing granules offer high Total Solar Reflectance (TSR) to support the manufacture of asphalt shingles that have increased energy efficiency. By limiting the transmission of solar infrared radiation through the shingle, the heat load to a building can be reduced. This translates to energy and cost-savings for the customer.
The line of Generation 2 solar reflective roofing granules also means customers can choose from colors that are almost identical to those in SGI's standard color portfolio.
"We can allow customers to have almost the same exact products in a reflective line versus our standard line, which is a huge step up for the ultimate consumer because they like the look of the standard products."
Rardon said the R&D team's emphasis on collaborating with customers to enhance outcomes has supported the goal of meaningful innovation.
"Being service oriented and focused on the customer, we try to deliver new technologies and solutions to them. I always like to describe it as an extension of our customers' technical teams," he explained. "The attitude is that we're part of that team. That's something I really cherish."