December 7, 2021
SGI and V6 Agronomy Form Partnership to Make Sustainable Farming Mainstream with Metabasalt Soil Amendments
---
Image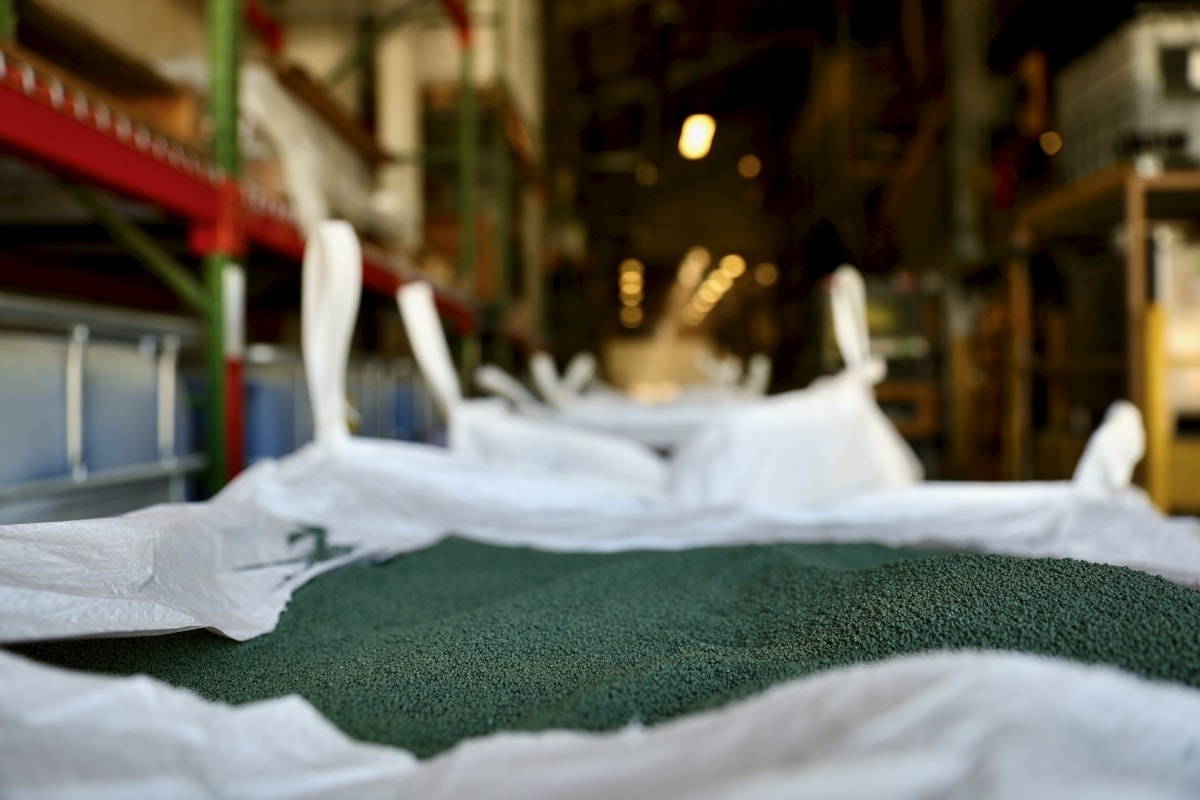 SGI, a Standard Industries company, and V6 Agronomy today announced a partnership aiming to make sustainable farming mainstream with the use of metabasalt soil amendments — one commercial farm at a time.
Early studies show that SGI's crushed metabasalt rock fines and Mineralift™ application both help remineralize nutrient-depleted soil while supporting crop yield and showing potential to help reduce a farmer's carbon footprint.
Based in Ontario, Canada, V6 Agronomy is purchasing both SGI materials to develop the market for remineralization and carbon sequestration on commercial farm operations.
"While studies of our materials are still ongoing, we're optimistic about their potential to promote healthy crops and help capture carbon," said SGI President Justin P. Dunlap. "SGI is excited to partner with V6 Agronomy to provide commercial farmers with products that could offer solutions to help meet two of their most pressing needs."
In trials on corn, soybeans, hemp and grains, Mineralift™ supported increases in both crop yield and quality.
Adding pulverized rock such as metabasalt to farmland has the potential to support environmental sustainability, according to Professor Benjamin Houlton, Ronald P. Lynch Dean of the College of Agriculture and Life Sciences at Cornell University and lead principal investigator of the Working Lands Innovation Center.
"Agriculture could be key to creating negative carbon emissions," said Houlton.
In a recent study led by Houlton, metabasalt was pulverized and mixed with topsoil, which creates a microbial response that facilitates weathering and, in turn, helps capture carbon dioxide. The mixture was used on 50 acres of corn, alfalfa, almond crops and rangelands in California's Central Valley. Crop yields increased between 15 and 20 percent with pulverized rock amendments, and Houlton's global model showed the potential for farmers to capture between five and 10 billion tons of carbon dioxide each year.
"We are excited to partner with SGI to develop and commercialize the next generation of multipurpose technologies for agriculture and environmental sustainability," said Ryan Brophy, owner of V6 Agronomy.
Available in dry pellet form, Mineralift™ is a unique, proprietary blend of nutrient-rich metabasalt derived from SGI's U.S. quarries and activated humics.
SGI's metabasalt rock fines are a byproduct of its roofing granule production and enhance soil quality when applied to farmland.
"This is an exciting time for SGI and V6," said Dunlap. "We are starting to understand the true potential of these metabasalt 'fines' to support soil remineralization and carbon sequestration. With this partnership, we hope to make sustainable farming mainstream."
About SGI
With more than 90 years of expertise, Specialty Granules LLC, a Standard Industries company, is a leading aggregates and mining company that supplies specialized products to the North American building materials and agricultural industries. Headquartered in Hagerstown, Maryland, SGI has five production plants powered by more than 630 employees. Plants are strategically located nationwide in Blue Ridge Summit, Pennsylvania; Waynesboro, Pennsylvania; Annapolis, Missouri; Pembine, Wisconsin; and Ione, California.
About V6 Agronomy
V6 Ag is a Canadian developer and distributor of specialized crop nutrients and soil amendments. Based in eastern Ontario with a growing operations hub centrally located in southern Saskatchewan, V6 Ag delivers a range of products that provide maximum nutrient use efficiency and soil health benefits to ag retailers and farmers of every size.