April 25, 2023
SGI holds hike to celebrate Earth Day
---
Image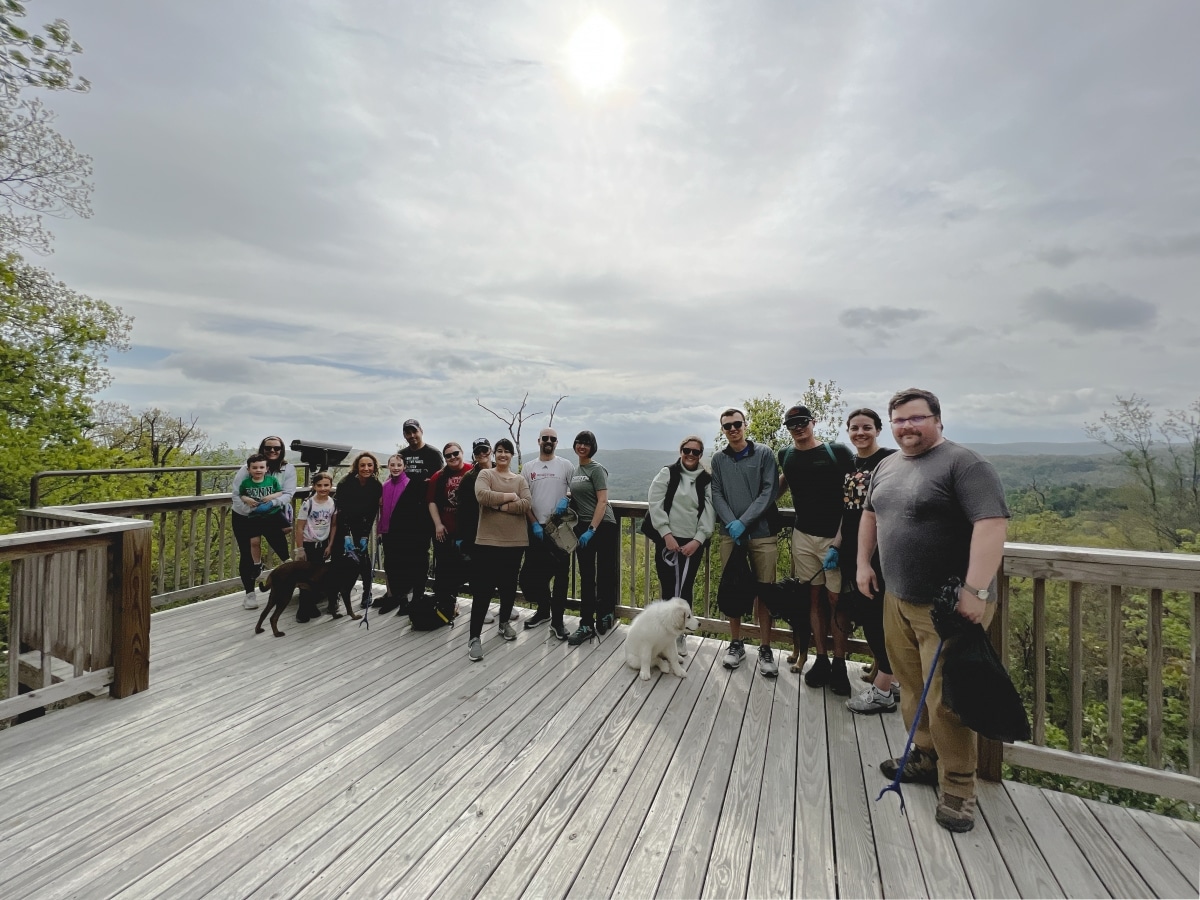 SGI team members on Saturday morning converged on the Monterey Pass Battlefield Trail for a hike with a purpose. The volunteers from SGI's nearby Charmian Plant and Hagerstown-based Corporate Headquarters hiked the trail to collect litter and celebrate Earth Day.
"It's been a longstanding priority of SGI to be a good neighbor to community members and a good steward of the environment, which is why SGI holds events like this one in the communities where we operate," explained SGI President Justin P. Dunlap.
In addition to the hike, the Charmian Plant and the Annapolis Plant in Annapolis, Missouri, organized two additional activities to mark Earth Day:
The Charmian Plant last Friday morning held a road cleanup at the entrance roads to the site and the main road in front of the plant. The effort was spearheaded by the site's Green Team, which organizes several sustainability initiatives throughout the year.

The Annapolis Plant last week gave out more than 300 oak- and maple-tree saplings to local elementary school students in kindergarten through third grades. The site has donated tree saplings throughout its community for many years but has organized this annual effort with schools since 2018.
"Our business focuses on three pillars of Sustainability to support operations – People, Products, and Planet," said Senior Director, Innovation and Sustainability Jason Clark. "Whether it's investing in our employees with training and development or supporting nonprofits that help community members, we prioritize people. Innovative products such as our solar reflective roofing granules help homeowners reduce energy consumption and lessen their carbon footprint. Finally, each SGI location uses a variety of environmental controls to protect our planet and recycles to reduce our environmental impact."
SGI supported the development of the Monterey Pass Battlefield Park by providing rock for the trail's construction and funding for benches located throughout the park.